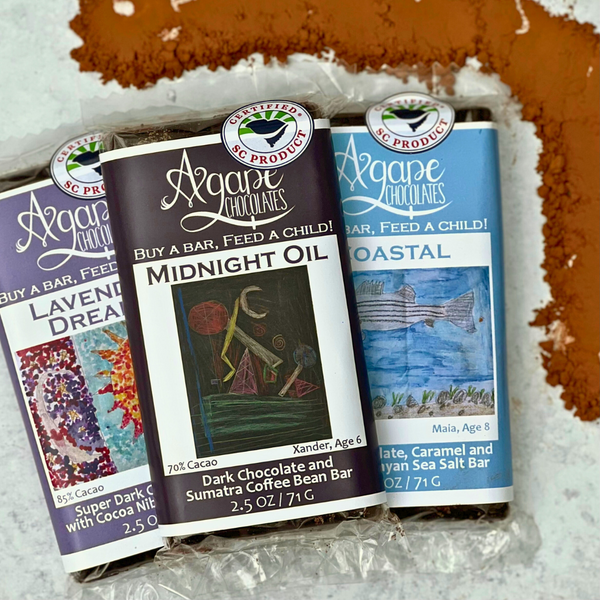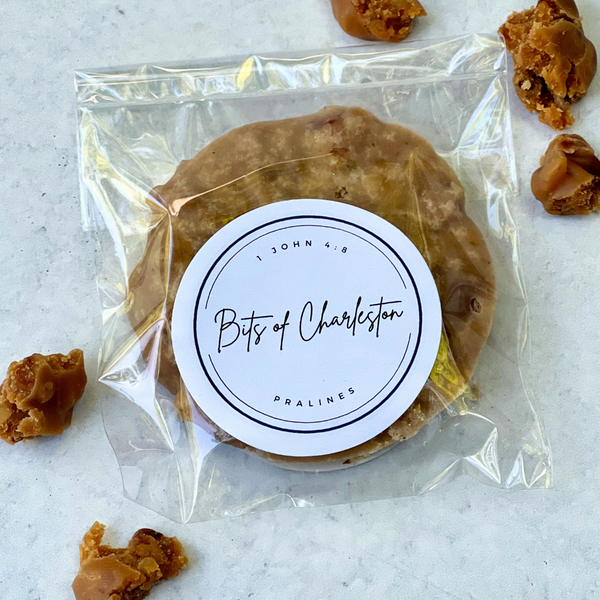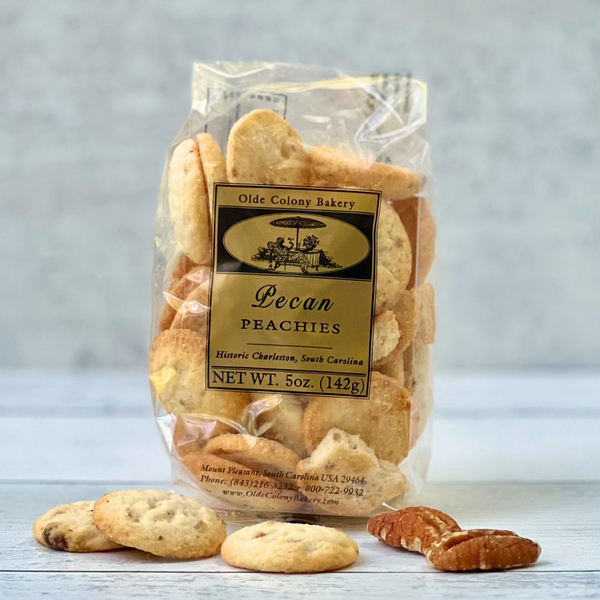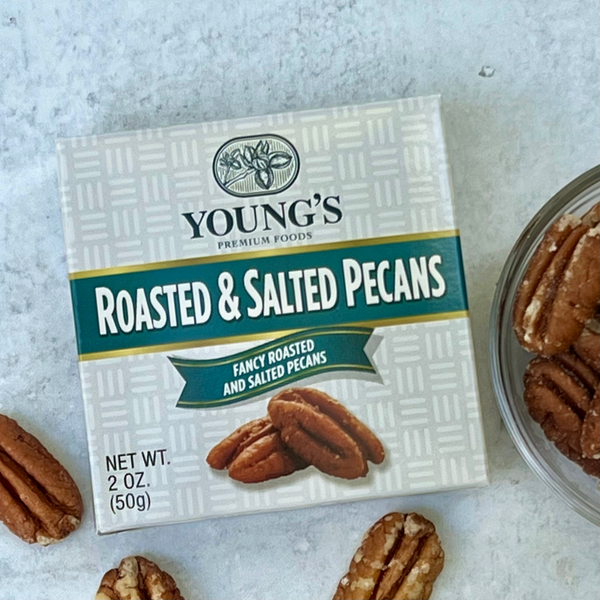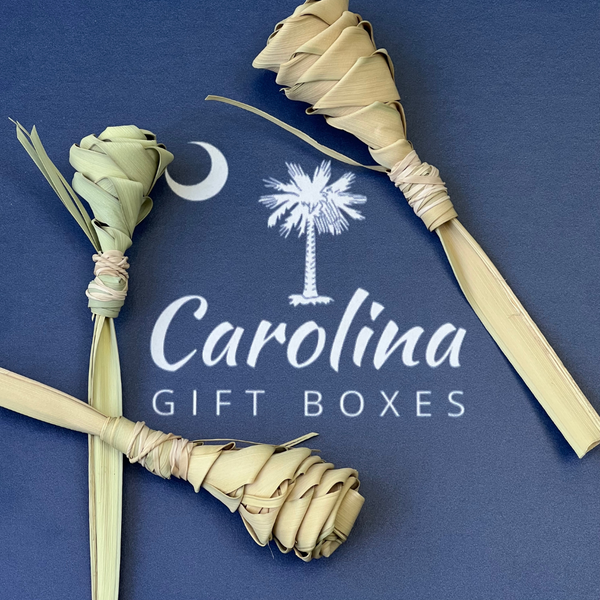 A mouth-watering gift packed with sweet and savory goodies from the Palmetto State. Features Carolina favorites like traditional Benne Wafers by Olde Colony Bakery in Charleston, a handmade chocolate bar by Agape Chocolates in Graniteville, a creamy pecan praline by Bits of Charleston, roasted and salted pecans by Young's in Florence and much more. Each gift includes the famous Palmetto Rose handcrafted with sweetgrass by Ms. Jacqueline.
FOR DELIVERY OR SHIPPING (included)
Carolina items in bold
Olde Colony Bakery Benne Wafers - 5 oz.
Agape Chocolates Bar - 2.5 oz

Bits of Charleston Pecan Praline - 2 oz.
Olde Colony Bakery Pecan Peachies - 5 oz.
Young's Roasted and Salted Pecans - 2 oz.
Palmetto Rose

Cheese and Caramel Popcorn

Box - 10x10x3.5 in.

In the event an item in a box is unavailable, we will substitute with an equal or higher priced comparable item.